Hard drives recycling
We buy all kinds of scrap / end of life Hard drives for recycling purposes, any size or condition.
Hard drives are made of Aluminum and also has a printed circuit boards we we recycle as well, if you have hard drives that still has sensitive information on them, please do not hesitate, we will destruct all of your hard drives for you and will provide you with a certificate of destruction.
Hard drives may contains sensitive information and has to be destructed to the bone, some companies offers hard drive degaussing as a solution, this method of hard drives destruction is OK, but it can not assure the customer that the information is 100% destructed, this is why we recommend hard drives shredding as the perfect solution.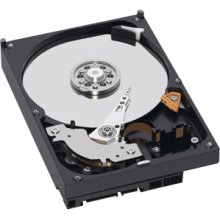 Hard drive shredding is not as cost effective as hard drive degaussing or erasing, where the hard drives can be reused again but it is the safest way someone who wants his information permanently destructed.
The only thing that is helping in this kind of solution is that all of the metals can be recycled as well as the precious metals that usually in the printed circuit board of the hard drive, this circuit boards contains precious metals such as gold, palladium, silver and copper.
Some people is actually taking the hard drive printed circuit boards and sells the circuit boards for recycling, and than shred the hard drive, you can also take the hard drive totally apart and than you will be left with the parts, the information of the hard drive is stored on the round disc if you break this thing you do not have to actually shred the whole hard drive and you can make money by selling the raw materials to recycling companies, for instance you can sell all of the aluminum you got to your local scrap dealer, the PCB you can sell to a printed circuit boards recycling company and you will be left with some parts which will be the electric motors which the PCB recycling company can take as well for pennies.