X-Ray film recycling
We are collecting end of life x-ray film of all types for silver recovery, x-ray film contain silver in decent amounts that has to be reclaimed, as part of our recycling program, we are buying x-ray film by the lb, we also ship on our expense anywhere in the United States.
The x-rays are being washed in order to reclaim the silver, the plastic is also re-used, all other records that usually comes with the x-ray films are recycled as well such as paper jackets (envelopes), medical records of all types such as paper charts with patients information.
The x-ray recycling process is pretty of complex procedure, all aspects has to be taken into consideration especially due to the fact that the film contain sensitive information and also the disposition of the film has to be in an earth friendly way, if it is not done properly a sever pollution can be caused. you can also read Why x-ray film has to be recycled page.
If you have any x-rays you would like to sell for recycling and you would like to read more information please call our toll free number (877) 217-7020 and one of us will be glad to provide you with the information you need.
We are located in Hallandale, FL about 15 miles away from Miami and Fort Lauderdale, however we serve all US states with our recycling services, for customer located in Miami Dade, Broward and Palm counties we provide same day pick-up, other counties may be next day pick-up.
Here is a sample of undeveloped x-ray film which is good for recycling.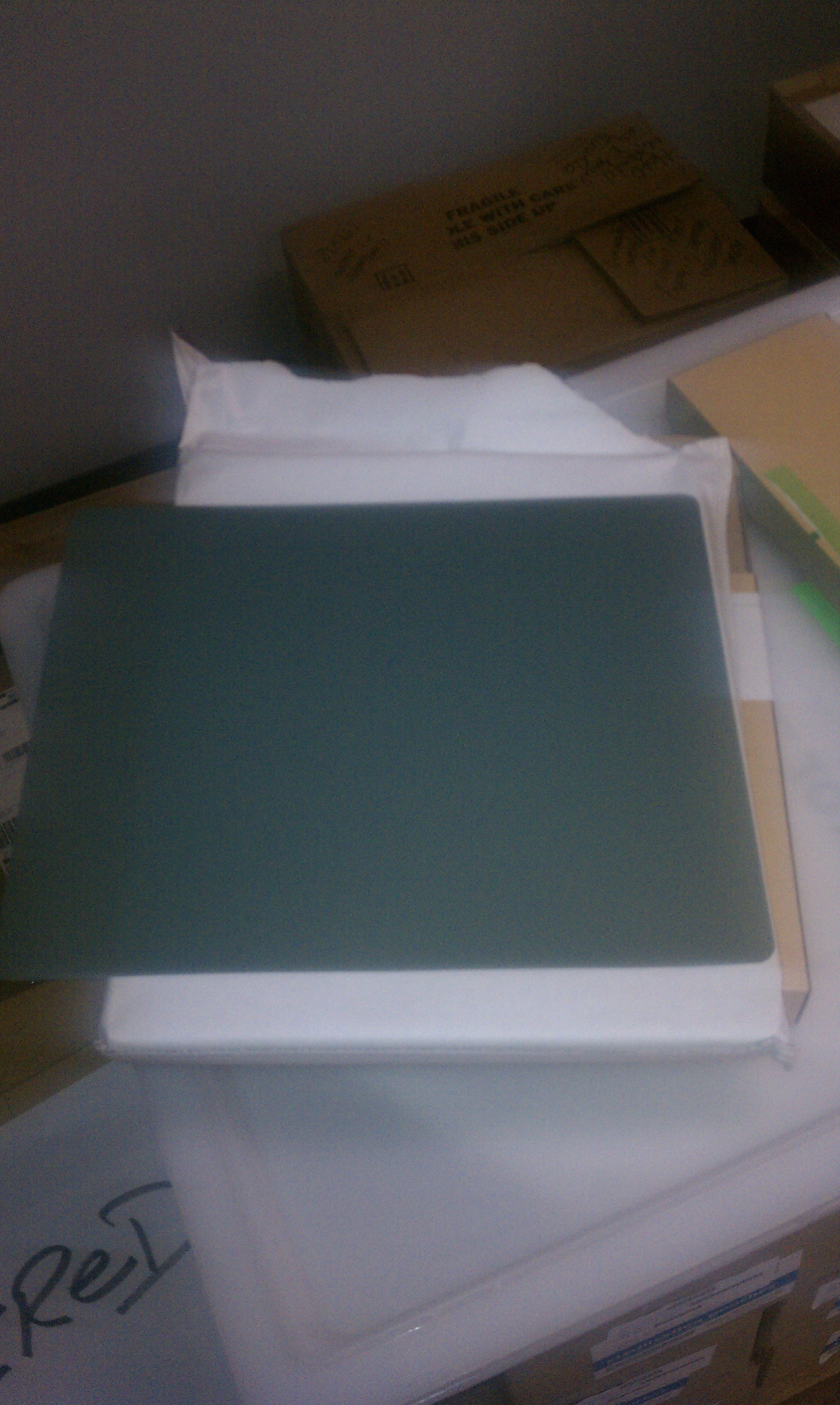 Older x-ray film and radiographs might contain more silver than now a days film, however, not all older x-ray film contain more silver, it depends on the kind of the film.
There are few types of x-ray films which we buy for recycling, medical, industrial and lithographic x-ray film all of the above contains silver which has to be recovered, some other film does not contain silver or contains silver in smaller quantities which is not cost effective to recover, especially photographic film, the old color 3mm tape film has silver in it as it comes from the factory, however during the development of that film, the silver is washed out completely and stays in the fixer liquid.
If you have x-ray film for recycling and you are not sure if it contains silver or not, we can help you determine that.